The United Veterans of St. Lucie County presented a plaque as a special Thank You to
Dr. Michael C. Solomon
for his dedication and continued support of local veterans. The plaque was presented during their recent monthly meeting.
The United Veterans represent 30 different veteran organizations that serve St. Lucie County. They meet the 2nd Friday of each month. Dr. Solomon was recognized for his generous support of their fundraising efforts, his promotional support through the local media and for the services he provides to many local veterans.
"I'm extremely proud of this award. These men and women have sacrificed so much, to protect this country. It's an honor for me, to be involved with them." – Dr. Solomon
The United Veterans of St. Lucie County, Inc. is a 501(c)3 not-for-profit organization committed to representing and helping local veterans in need. With a focus on sharing information beneficial to veterans and their dependents, the membership promotes a better quality of life for all of our local veterans. Members represent more than 30 veteran organizations. To find out more, visit uvslcinc.org.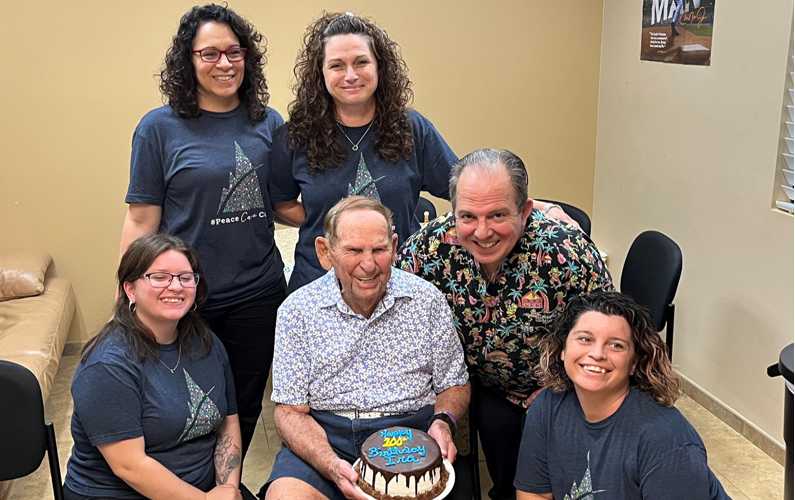 Dr. Solomon and his team celebrated a third patient turning 100.