Dr. Michael C. Solomon presented an oversized check in the amount of $2,500.00 to Operation 300 at a recent New York Mets baseball game. Solomon, a Port St. Lucie based Urologist, is an avid Mets fan and strong supporter of Operation 300 and their mission.
Operation 300 is a not-for-profit organization located in Martin County. They host adventure camps for children from throughout the United States, who have lost their fathers as a result of military service.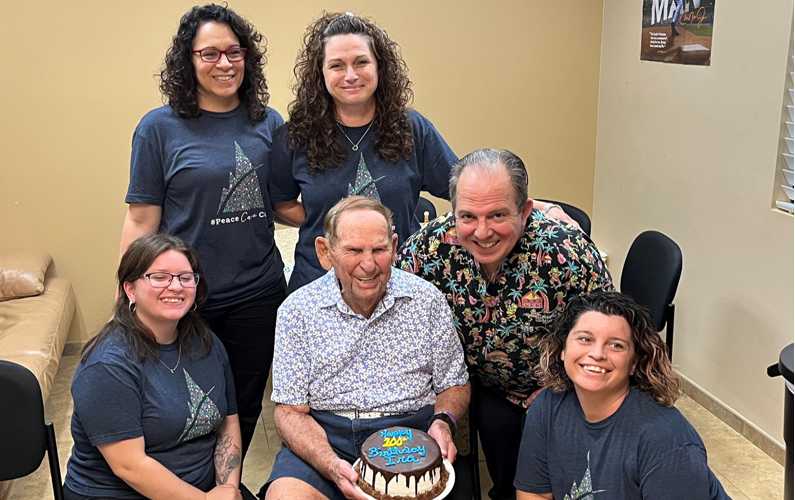 Dr. Solomon and his team celebrated a third patient turning 100.