Dr. Michael C. Solomon was featured in this months iCare Magazine. Click the image below to read the full article.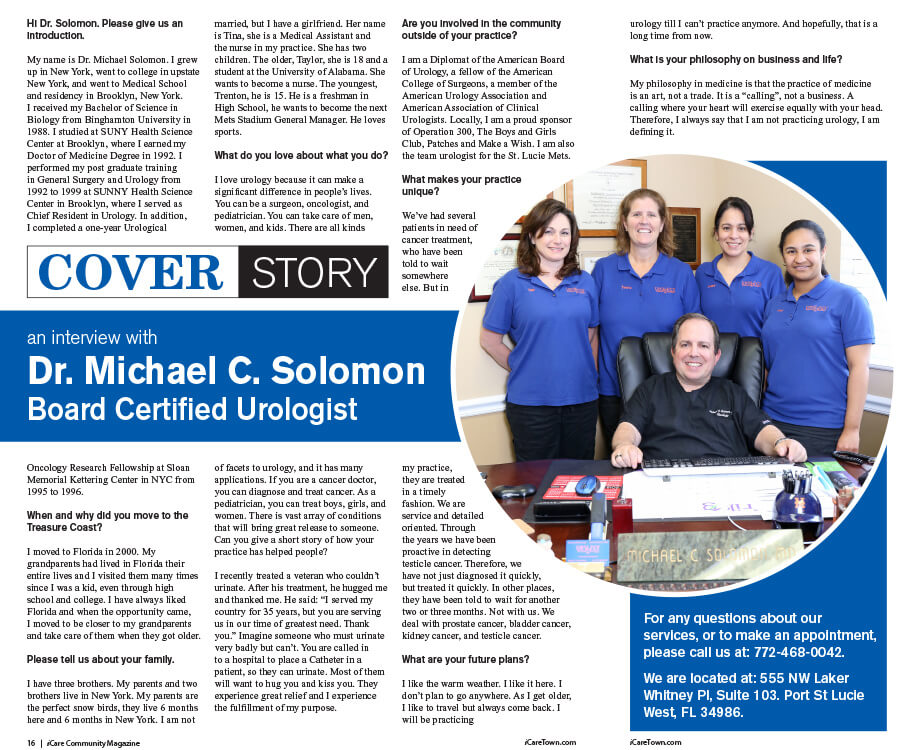 Dr. Solomon is a Board Certified Urologist in St. Lucie County. In addition to being recognized as on of the best urologists in South Florida, Dr. Solomon is known for his extensive community service and helping those in need. He sponsors Operation 300, The Boys & Girls Clubs of St. Lucie County, Patches, and Make a Wish. He is also heavily involved with the St. Lucie Mets and is the official team urologist.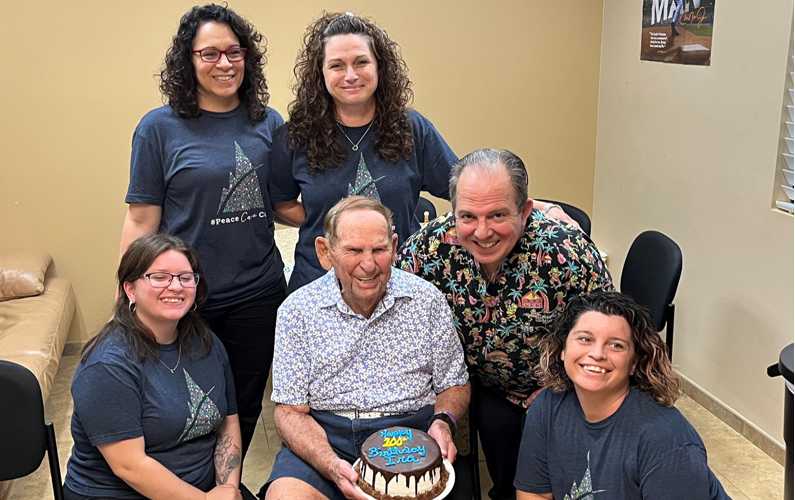 Dr. Solomon and his team celebrated a third patient turning 100.