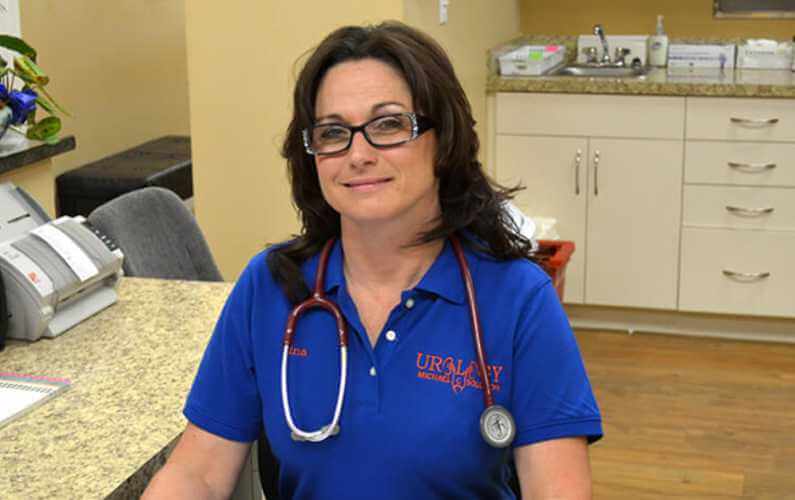 My name is Tina Seiple and I am a Medical Assistant in the practice of Michael C. Solomon, MDPA. I have been a Medical Assistant for 22 years and have been practicing with Dr. Solomon for almost 9 years. I am responsible for obtaining all pertinent medical information from the patient every time they present to the office. I assess the patient's symptoms, assess vital signs, and prepare the patient for a physical examination as well as assisting in a multitude of Urological surgeries and procedures. I am responsible for drawing blood and administering different Urological medications. I am able to diagnose and prescribe different treatments and medications. I also provide education and safety for many different Urological conditions.
The responsibilities and care that a Medical Assistant provides is considered second nature to me. I am very personable and extremely passionate about my career and the care I provide. I take extreme pride in the relationships I have established with all my patients. I could not think of working for any other Surgeon. Michael C. Solomon, MDPA is such a close nit office that I consider the practice my extended family.
I lived in Port St. Lucie for 17 years and now reside in Palm Beach Gardens where I raise my son and daughter. I enjoy sports and music. I love going to baseball and hockey games and enjoy concerts and movies.